Dear friends, dear colleagues,
in September 2019 I took over the presidency of this fascinating society from René Verheijen who set a milestone in education having established and published a general curriculum for robotic surgery in gynaecology.
In the meanwhile it became evident that computer assisted robotic surgery will be the future of MIS since it connects precision surgery to the digital world. Analogue open or minimal invasive surgery will widely be replaced whereever possible. Augmented reality, tissue targeting, surgical navigation and integrated safety controls will support the surgeon in future. Teleteaching, telementoring and telesurgery will dominate modern surgical education. Automated analysis of big data and self learning systems will be reality soon.
In the next two years in addition to Intuitive Surgical Inc. we expect at least four new robotic platforms which may be presented in Europe. This will lead to a push of innovation and bring down the prices for robotic systems. Thus we will experience a tremendously accelerated growth of robotic systems and surgeons.
SERGS is aware that the greatest challenge will be to offer education by a structured curriculum independent of the specific technique of the different platforms. Together with the members of our recently founded YEARS group (Young European Advocates of Robotic Surgery) we will work on high end education on the basis scientific results and proper training.
We are working also on courses, webinars and educational videos which you can join as a member of our society.
The annual congresses will address the rapid progress of technological developments and its integration to clinical needs.
Strategic alliances of SERGS with national societies, working groups and partnership with societies like AAGL and SLS will give the members a functioning network to develop their MIS for the  benefit of themselves and their patients.
So join us, enjoy this fascinating time of surgical progress and provide your best surgery to your patients.
For the Society of European Robotic Gynaecological Surgery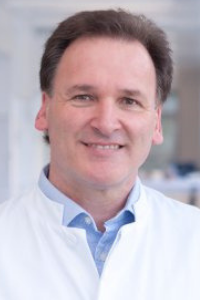 Prof. Rainer Kimmig