SERGS Curriculum - Level 1 Exam
SERGS Curriculum Level 1 is aimed at young trainees and fellows who are considering robotic surgery in their future but have not operated by a robot.
Exam will be divided in 2 parts:
Part 1: You will have 3 lectures about robotic surgery in gynecology, step by step robotic hysterectomy and emergency procedures in robotic surgery.
These lectures will be followed by a Q/A session and you will have to complete a test of MCQ about the lectures.
Part 2: After a 15-30 minutes warming up period, your will have to complete 7 exercises on the simulator in 1 hour.
The list of exercise you will have to complete is:
Ring rollercoaster
Railroad track efficiency
Ring tower transfer
4th arm cutting
Vessel energy dissection
Knot tying
Puzzle piece dissection
Skill assessment will be done either with an actual robotic console using the backpack simulator, or with a validated simulator. The warming up session will give you time to adjust to the new environment.
After sucessfully completing the exam, participants are awarded with SERGS Curriculum Level 1 Certificate of competency in basic skills of robotic surgery.
Take the next SERGS Level 1 exam at the SERGS 2022 meeting in Athens, June 8-10th, 2022.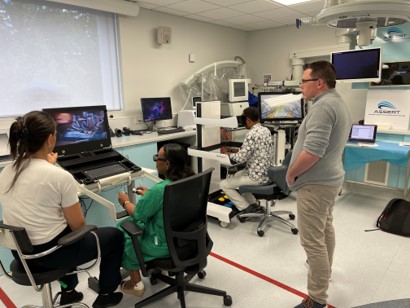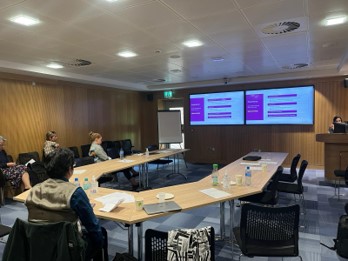 SERGS Curriculum Level 1 exam is part of GESEA Level 2.
If you are currently going through the GESEA programme, you can apply for SERGS Level 1 Certificate as well.
Please find out more about GESEA here.